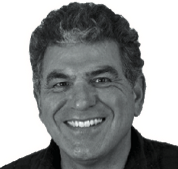 Voice actor and narrator heard daily on commercial, promo, narration and video game projects globally.
Iso Booth
Source Connect
ipDTL
Phone Patch
Sennheiser 416
Avalon M5
UA Apollo Twin
Manley VoxBox
Dean works from a broadcast quality home studio packed with cutting edge, industry standard recording gear and tools for amazing sound.
Working with Dean is a blast. Producers and directors love his unique sound, and the energy, dedication (& donuts) he brings to each session.
Dean's style has been described as edgy, cool, warm and conversational. Or words to that effect.



Check out Dean making the news, in rags big and small.




Please support the SAG-AFTRA Foundation and the Don LaFontaine Voiceover Lab
"For those to whom much is given, much is required."
- Don LaFontaine
California Airchecks caught up with Dean at I-94/Honolulu
and KFRC/San Francisco